Yoga for One and All!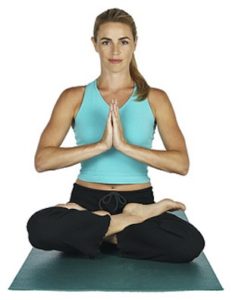 Six Mondays from April 9 to May 14
We have arranged to add a weekly one hour yoga class to the Olivet calendar on Mondays at 7pm.  This is for all levels of yoga practitioners (we are all practicing yoga, even the most accomplished of yogis are still practicing!)
The cost is an extremely reasonable $10.00 per hour. Pay for the whole six weeks or per session. Please give the money to Gabriele Pulpan. (90% of the proceeds will be donated back to Olivet!)
We will meet in the Olivet gym (big hall) to begin promptly at 7pm. Bring your own mat if you have one, otherwise there will be spares to borrow. Wear comfortable clothing and bring water and a towel.